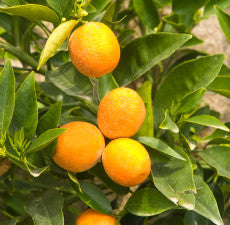 Our oils are supplied by one of the Largest Distributors in the World
supplying the BEST QUALITY THERAPEUTIC GRADE Essential Oils

We buy in VOLUME so we are able to SAVE you at least 40 - 60% OFF!!
from other Comparable Essential Oil Companies.

Orders of $100 and more FREE SHIPPING!
Just email me and I will adjust your costs :)
Botanical Name: Citrus bergamia
Main Constituents:
Limonene: 39.67%
Linalyl acetate: 27.64%
Linalool: 10.81%
Plant Part: Fruit Peel
Origin: Italy
Processing Method: Cold Pressed
Processing Method: Steam Distilled
Bergamot essential oil can help relieve scattered thoughts while promoting focus and clarity. It is often recommended to restore emotional balance and calm children on the verge of a tantrum or meltdown. Diffusing Bergamot with Lavender before bedtime can lead to sweet dreams and a restful wake.
Blends With: Black Pepper, Clary Sage, Cypress, Frankincense, Geranium, Jasmine, Mandarin, Nutmeg, Orange,Rosemary, Sandalwood, Vetiver and Ylang-ylang.
Cautions: Bergamot Essential Oil has phototoxic properties and exposure to the sun must be avoided after application to the skin. Due to the presence of bergaptene in this oil, please consult a physician prior to using it. Dilute well before use; May cause skin irritation in some individuals; a skin test is recommended prior to use. Contact with eyes should be avoided.
Disclaimer: Please note, the International Federation of Aromatherapists do not recommend that Essential Oils, Carrier Oils, or Hydrosols be taken internally unless under the supervision of a Medical Doctor who is also qualified in clinical Aromatherapy.
These statements have not been evaluated by the Food and Drug Administration. This product is not intended to diagnose, treat, cure, or prevent any disease.