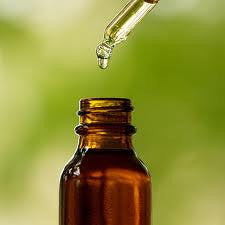 Eucalyptus Radiata is a powerful oil with an abundance of therapeutic and medicinal properties being a "must have" for Cold and Flu Season.  We carry two Eucalyptus oils, the other being Eucalyptus-Globulus.
The primary difference of Radiata is the presence of the constituent, a-Terpineole  which is not found in Globulus. It has a cool, crisp and cool aroma that can help relieve colds, sore throats, congestion and pain.
Works great when mixing with a carrier oil or butter and applying to your chest for a safer rub than "Vicks" which has Petroleum Products.
COMMON USES:
Circulatory: arthritis/rheumatism.
Immunity: Colds / fever
 Limbic part of the Brain: mental fatigue.
Muscular: aches, pains, pulled muscles.
Nervous: headache, migraine, neuralgia.
Respiratory: bronchitis, congestion, sinusitis.


THERAPEUTIC PROPERTIES: analgesic, anti-bacterial, anti-fungal, anti-infectious, anti-inflammatory, anti-migraine, anti-septic, anti-spasmodic, anti-viral, decongestant, deodorant, diuretic, expectorant, 
These statements have not been evaluated by the Food and Drug Administration. This product is not intended to diagnose, treat, cure, or prevent any disease.