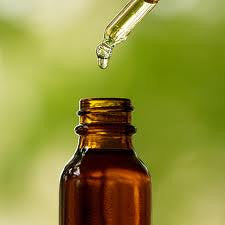 Our oils are supplied by one of the Largest Distributors in the World
supplying the BEST QUALITY THERAPEUTIC GRADE Essential Oils

We buy in VOLUME so we are able to SAVE you at least 40 - 60% OFF!!
from other Comparable Essential Oil Companies.

Orders of $100 and more FREE SHIPPING!
Just email me and I will adjust your costs :)

Thieves Oil - 100% Pure Therapeutic Essential Oil

•Clove essential analgesic, antibacterial, antifungal, anti-inflammatory, immune stimulant

•Lemon essential oil is antidepressant, antiviral, antifungal, and antiseptic

•Cinnamon essential antibacterial, antifungal, anti-inflammatory, antimicrobial, antiviral, and antiparasitic

•Eucalyptus essential oil is expectorant, analgesic, antibacterial, anti-infectious, antiviral

•Rosemary essential oil is analgesic, antibacterial, antifungal, helps regrow hair

 In France during the 17th Century, four unknown thieves discovered a curative blend that protected them against the deadly black plague. By mixing cloves, rosemary and other aromatics, the four thieves remained unharmed while many perished. When authorities eventually captured them, the thieves were given a shorter sentence for their secret. Centuries later, the Four Thieves mixture is known to be highly effective against airborne bacteria. Four Thieves is a remedial mixture of Clove, Cinnamon, Rosemary, Lemon and Eucalyptus and has been specially blended to offer the same kind of defense.
Mix Four Thieves and purified water into spray bottle to kill bacteria and harmful germs.
Homemade Hand Sanitizer
Ingredients
Equipment
You will need a small 2 oz. squeeze bottle or larger just increase as needed – perfect for keeping in your purse or diaper bag.
Directions
Combine the aloe vera gel, vitamin E oil and the Thieves oil and add a bit of water to thin a bit. You want it to be thin enough to coat your hand.

Thieves Oil will stimulate the immune system, circulation and respiratory system, and help protect against the flu, colds, bronchitis, pneumonia, sore throats, cuts, and more.



These statements have not been evaluated by the Food and Drug Administration. This product is not intended to diagnose, treat, cure, or prevent any disease.
Disclaimer: Please note, the International Federation of Aromatherapists do not recommend that Essential Oils, Carrier Oils, or Hydrosols be taken internally unless under the supervision of a Medical Doctor who is also qualified in clinical Aromatherapy.