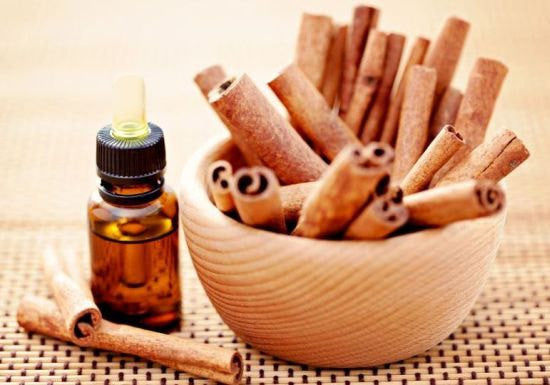 There are LOTS of Cinnamon Essential Oils out there.....
But THANKFULLY ours has PROVEN TO be
The MOST POWERFUL
*******Our Cinnamon was tested out at 185 frequencies where other Cinnamon Leafs are only testing out at 60-80 frequencies *******


Cinnamon - 100% Pure Therapeutic Essential Oil

Main Constituents:
Eugenol: 82.8%

Botanical Name: Cinnamomum verum

Plant Part: Leaves

Extraction Method: Steam Distilled

Origin: Sri Lanka




MATERIAL SAFETY DATA SHEET
MSDS: Cinnamon Leaf Essential Oil
SECTION: 1.1 PRODUCT IDENTIFICATION
Product Name: Cinnamon Leaf Essential Oil
Botanical Name: Cinnamomun verum
Synonyms: Laurus cinnamomum, Cinnamomum zeylanicum
INCI Name: Cinnamomum zeylanicum (Cinnamon) Leaf Oil
CAS #: 8015-91-6
County of Origin: Sri Lanka

Appearance: Pale yellow to dark brown liquid.
Odor: Characteristic cinnamon odor.
Solubility: 1: 1.5 of 70% (v/v) ethanol @ 30° to give a clear solution. Insoluble
in water.
Specific Gravity: 1.0340 – 1.050 @ 30°C
Optical Rotation: -2.0 – +1.0 @ 30°C
Refractive Index: 1.530 – 1.540 @ 30°C
Extraction Method: Steam distillation of the leaves of Cinnamomum zeylanicum.

Bottles are bigger than 1 oz so I am including a photo showing you where the level should be

These statements have not been evaluated by the Food and Drug Administration. This product is not intended to diagnose, treat, cure, or prevent any disease.